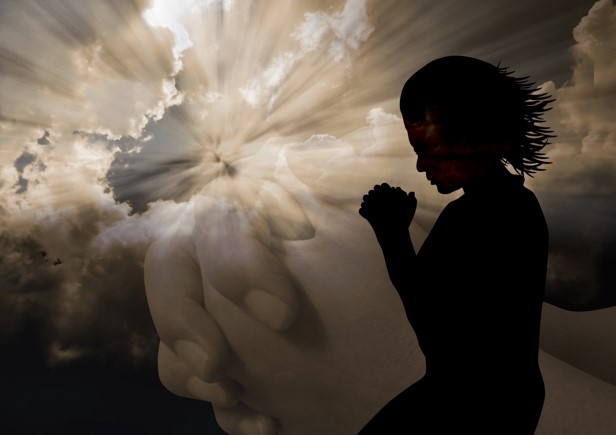 "Now faith is the substance of things hoped for, the evidence of things not seen." – Hebrews 11:1
Prayer is a petition before God for the things that we hope for which activates our faith. Or so it should.
I had the idea to start this blog during a period of prayer with my mom and sister. I understand how important prayer is. Theoretically I believe in the power of prayer. I have to be honest though. I've had my doubts. There have been times in my life where I've had the faith of a mustard seed, better yet the whole mustard jar, and the mountain never moved. At least not from what I can tell.
I didn't get the job. My grandmother did not beat cancer. Relationships were not restored. Opportunities were not granted.
Yet, I still believe in the power of prayer. I believe prayer can save a life, heal a broken soul, improve a relationship, and transform a generation. Sometimes I do want to give up on prayer. I just want to throw my hands up and say, "God, just give me whatever it is you want me to have. I don't have any more petitions."
In fact, I've done just that. For a time my nightly prayers were limited to the Matthew 6:9-13 prayer. The "Our Father who art in heaven…" prayer. Nothing specific. Nothing that required any faith or hope on my part. Just "Your will be done."
Although I've tried to give up on hopeful prayers that have at times led to heartbreak, I can't. Something deep inside of me just won't let me give up. It's too important. There are too many people who need my prayers. My brother needs my prayers. My family needs my prayers. My friends need my prayers. To be honest, I think the whole world needs my prayers. I may get weary, but I will not faint.
This blog was started to help my own unbelief. To build my faith muscles and to reignite my hope in the future. I pray it does the same for you.