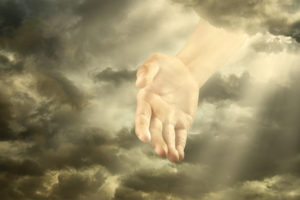 My sister was in a car accident several weeks ago. I kept receiving calls from a number I didn't recognize. I didn't answer. I figured they'd leave a message. But they didn't.
Finally I decided to call back just in case it was something important. And it was.
My sister was on the other end of the phone with a shaky voice. "Sister, I was in a car accident. It was pretty bad. My car flipped over."
I rushed to the scene to see her car still sitting there. Banged and bruised on all sides. Every inch of that car had some dent or crack.
The one thing not dented, cracked, banged or bruised? My sister.You'd think I would have went home with a big smile on my face singing Hallelujah! I was and am very thankful my sister is still here. Everyone who experiences a car accident doesn't walk away. She did. That's a blessing from God.
Yet, I went home that night and balled my eyes out. It was an ugly cry. Why? Because I love my sister. I want the best for her. I don't want her flipping over upside down in tons of metal that could kill her! I hate that she had that experience.
I hate that I wasn't there. I'm supposed to protect her and save her. Yet, sometimes I can't. Sometimes I won't.
And that too is a blessing. There is Someone who loves her even more than I do. There is Someone who can protect her far greater than I ever could.
It's egotistical and a sign of little faith to believe that my sister's fate is somehow in my hands. I don't have her in the palm of my hand. As much as I want the best for her I can't give her the best. Or any of my loved ones.
God has her in the palm of His hands. And that's a far better place for her to be.