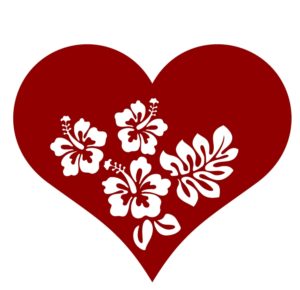 Genesis 50:20 Contemporary English Version (CEV)
You tried to harm me, but God made it turn out for the best, so that he could save all these people, as he is now doing.
The first quarter of 2014 my life had taken a turn I didn't see coming nor anticipate. My mom was diagnosed with an illness the beginning of 2013. I know God is a healer, so I immediately started knocking on heaven's door. I called believers that I knew without a shadow of a doubt were prayer warriors. I have to admit God was active during her illness and it was evident. However, I soon had to face the fact that God is in control, but most importantly that God is a perfect God. He loves my mom and wanted her home. The middle of 2014, God called her home.
What I didn't see lurking around the corner was I would be facing two deaths at the same time; death of my mother and death of my marriage. God, why are you doing this to me? My heart was already aching, how could I possible deal with another trauma situation; why now?
I knocked at heaven's door once more: God save my marriage. I truly thought my marriage would turn around before I laid my mom to rest but it didn't.
As I wrestled trying to make sense of my life, God was not only tugging at my heart, He was drawing me near to Him.  God hates divorces, Malachi 2:16 tell us so. I read the Word. I believe it. So God, why are doing this to me? It wasn't until many months later that God told me this situation wasn't from Him but he would use it for the best. What did that mean? For who's best?  I knew He had to have a plan.
So who was trying to harm me at one of the most difficult season of my life? I never thought my ex was out to harm me.  It just never felt like he was purposefully trying to add insult to injury.  During this time, however, I really worked at seeking God's face and studying His word.  I additionally read and studied other Christian writings.  It was during my study of The Armor of God by Pricilla Shirer that I learned exactly who was trying to harm me: Satan.
I had to actually sit down and go over the events that had taken place months prior. Things came to my mind as if they happened yesterday. Satan had been studying me. Just like Job, Satan wanted me. Even though I was not the Christian I should have been Satan knew I was anointed for greatness. I didn't have a perfect marriage, but I had a great marriage. We were close, but we had a thorn that we didn't address at all. As Satan was studying me, he also studied my marriage. He knew when to attack and how. Satan saw me at the darkest season of my life, and he threw confusion on top of an aching heart to cause me harm. Rather than talking,my ex and I separated, and the rest is history.
Satan thought the death of my mom and the death of my marriage would send me cursing God. He tried to cause me harm. What Satan didn't factor in was that I was raised in a Christian home.
Train up a child [a]in the way she should go, Even when she is old she will not depart from it. Proverbs 22:6
I've been in church all my life and even though I wasn't fully committed, I knew the Word of God and I knew how and when to call on Him. Satan tried to take my mind and lead me down a road of depression and to lose all hope. He tried to harm me, oh but God.
I serve an all powerful God and I know He could have stopped my divorce procedures, especially because His will is not to have marriages broken apart.  As I dug in the Word, I found out God could turn this nightmare into the best, so He could save all these people, as he is now doing. God had a plan for my good and His glory.
Before God could execute his plan for my life, He had to do some work on me first. He changed hearts throughout the bible.  He changed the hearts Jonah, Pharaoh, and Saul just to name a few. Just like He changed their hearts to accomplish what He wanted them to do, I knew He was a heart changer for me as well.
After God got my full attention, He began working on my heart. I needed a spiritual heart transplant and slowly God was changing my heart right before my eyes.
"I will give you a new heart [Juanita] and put a new spirit in you; I will remove from you your heart of stone and give you a heart of flesh," Ezekiel 36:26.
I was still on the potter's wheel when God put it in my heart to find a new church home. When I first moved to Houston, I would always see a commercial from Fallbrook Church. I visited the church one Sunday and joined the following Sunday. Upon joining Fallbrook, I immediately began working in two ministries (something I had never done before). My passion is sharing God's Word and helping women. Currently I serve in the prison ministry where I visit prisons speaking to women who are incarnated. I wasn't sure about speaking in front of a crowd and wanted to watch others first. God had other plans.
My first visit I gave my first presentation, and it felt as if I had been speaking for years, it was all God and none of me. God has further opened the door for my daughters and I to share His Word with the Facebook community. Before my youngest daughter approached me with the idea of a blog, God had already placed in my heart to share His Word. I just didn't know where to begin.
This was a dark season in my life, the death of my marriage was was sent by Satan to discourage me but it did the opposite, it helped me to put God first. God used this divorce to turn out the best, so that he could save all these people, as he is now doing.
I am strong and very courageous; I am victorious.