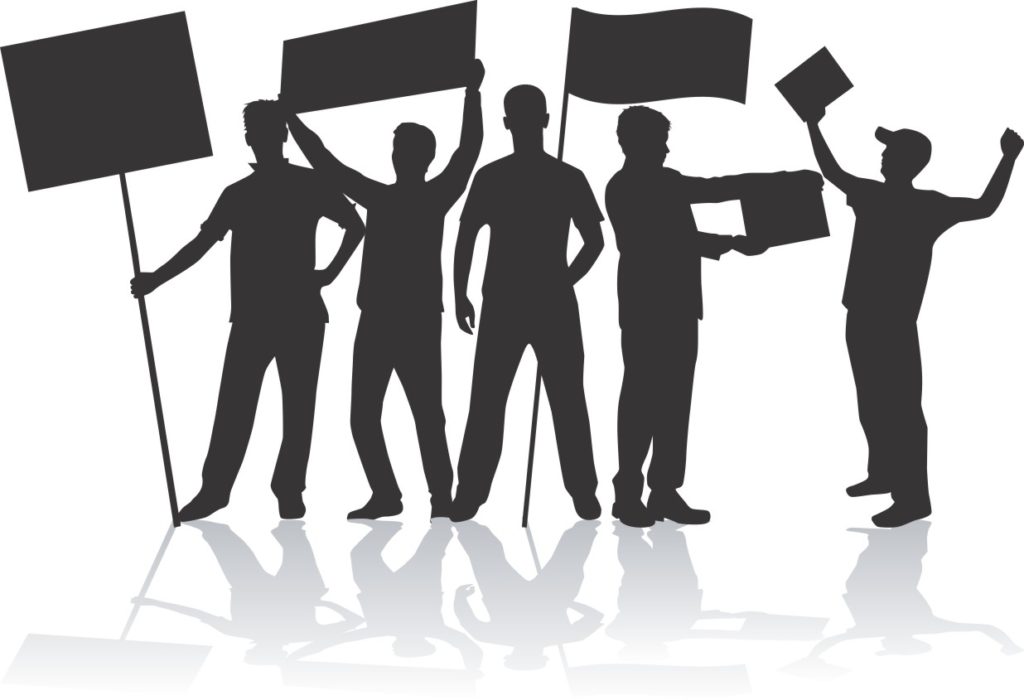 I was walking toward the church building this morning. I park a block or so away to avoid the after church traffic. I couldn't see them, but I knew they were there.
"They" being the hecklers and protesters who like to camp outside the church and harass, I mean "redirect" those who are clearly following the wrong Shepard. The Shepard in this case being Pastor Joel Osteen of Lakewood Church.
As I got closer I saw them yelling from a bullhorn and holding signs. I hurried on by, not wanting to give them the attention that they wanted. I did happen to see the words "false prophet" on the sign they were holding. These hecklers tend to be so focused on Pastor Osteen's financing that they overlook what Lakewood represents to the world.
I love Lakewood. I love what the church does for its members. I love what it does in the community and around the world. You can take free classes on parenting, marriage, substance abuse, anger management and more. Even Christians who are not members of Lakewood have been able to take advantage of the life classes that the church offers.
Whether there's a natural disaster such as the recent flooding in Houston or a family in need for a holiday meal, Lakewood is there.
Paul Osteen, Joel's brother just returned from a three and half month trip to Africa. Paul is a surgeon. His wife is a nurse. They use their gifts and vocation to bless others who would not have access to medical care otherwise.
I could go on and on about why I love Lakewood, but that isn't the point of this blog post. My purpose today is to share with you a specific characteristic of Jesus that we should look for in each other and ourselves.
Jesus goes by a lot of names. He has been called The Everlasting God, The Creator of all Things, The Angel of God, The Messenger of the Covenant, The Lamb of God, and The Living Bread to name a few. One of my favorite names is The Prince of Peace.
Jesus stands for peace. Not discord. Not disorder. Not chaos. Not harassing people on their way to worship Him. Peace.
The bible references peace many times.
For God is not a God of disorder but of peace—as in all the congregations of the Lord's people. – 1 Corinthians 14:33
6 Do not be anxious about anything, but in every situation, by prayer and petition, with thanksgiving, present your requests to God.
7 And the peace of God, which transcends all understanding, will guard your hearts and your minds in Christ Jesus. – Philippians 4:6-7
I have a hard time believing that anybody that goes out of their way to create disorder is following God's direction. I do not believe that God sends people out into the world to create division. I do not believe we are called to interrupt worship services.
If we feel that our brother needs Godly correction we are called to do so in love and in private, "If your brother sins against you, go and confront him privately. If he listens to you, you have won your brother over. But if he will not listen, take one or two others along, so that 'every matter may be established by the testimony of two or three witnesses." – Matthew 18:15-16
Nobody is perfect. We all fall short. However, when we're acting on God's behalf we must take care to ensure that our behavior, words, and heart align with the word of God. There's a lot at stake. We may lead someone away from God rather than to Him. We may mislead and misinform other believers.
Pray over your own thoughts and attitude. Listen to God. Whatever you do ask yourself, "Is this in alignment with who God is?" If it's not I encourage you to reconsider what you're doing.
For the hecklers and church disruptors, I ask you, are you standing in peace?